Architects are great problem solvers, they get to travel around the world with their work, they train thinking out of the box and get more than one chance to change the world, or, at least – its physical appearance. It's no wonder, that architecture studies are always popular. But what do architecture students do? How do they learn to be brilliant?
In the new almanac of KTU Faculty of Civil Engineering and Architecture students, you will find the best student projects for the academic year 2021-2022.
In the printed and online publication, you will find not only descriptions and visualisations of the projects but will also be able to familiarise yourself with the structure of the studies and their goals.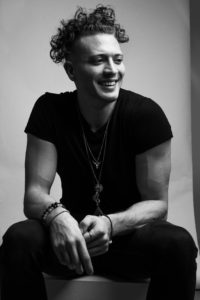 "I knew that I wanted to be an architect when I started science in high school. It is putting something unique, new, and exciting into the world that can change people's lives. Architecture is like playing God – it is as exciting, as terrifying," says Kemal Yegin from Turkey, one of the authors included in the Almanac.
KTU Faculty of Civil Engineering and Architecture study programme manager Prof Jūratė Kamičaitytė says that during the assessments, more and more students are discussing whose work will be added to the almanac and why. This only confirms the community's interest in the publication.
"The student's path from the task of creating a small pavilion or gazebo in the first semester of the first year to large-scale urban regeneration projects in the senior years is very evident in the publication. Students present their work publicly to their colleagues, and then – to the entire university community. In the Almanac, the best works are selected from these presentations – one paper from each course, each semester," says Prof Kamičaitytė.
According to her, it is important for young architecture professionals to be noticed and appreciated as this can be helpful while applying for a better job position.
"Every publication of an architect's work, participation in competitions or active participation in the public arena not only helps to develop the skills necessary for an architect, provides experience, but also allows the young professional to be noticed by architecture veterans and colleagues, to develop a discussion on the issues considered in the project, to generate new, unexpected insights and thus to raise the quality of architecture", says Prof Kamičaitytė.
Check out the almanac here: https://saf.ktu.edu/architekturos-almanachas/
Below listed are the students and their projects included in the Almanac.
Integrated studies:
1st year, 1st semester – Gustė Janušauskaitė, UNESCO Kaunas' Interwar Architecture Pavilion "Doors"
1st year, 2nd semester – Ieva Stulpinaitė, The Summer House
2nd year, 1st semester – Agnė Dudonytė, Photographer's residence and gallery
2nd year, 2nd semester – Martynas Stakvilevičius, "Montessori" school
3rd year, 1st semester – Tautvydas Zykevičius, Culinary School "Food Art"
4th year, 1st semester – Justė Daukšaitė, Kristina Marcinkutė, Kristina Podinskaitė, Gediminas Viliūnas, Ieva Gaižauskaitė, Eiguliai center renewal
4th year, 2nd semester – Kristina Podinskaitė, Ieva Gaižauskaitė, Baltai avenue transformation
5th year, 1st project – Diana Žmėjauskaitė, Conversion of Areas between Karaliaus Mindaugas Embankment and Kaunakiemio Str. Using Principles of Regenerative Design
5th year, 2nd project – Kemal Yegin, Transformation of Abandoned Buildings and Territories by Sustainably Integrating Them into City Infrastructural Systems
Master's Degree studies:
1st project – Gintarė Marozaitė, Feasibility Study for Preservation of Built Heritage of Lithuania Minor
2nd project – Austėja Mačikūnaitė, Design Principles of Public Spaces of Multicultural Cities